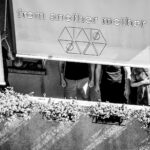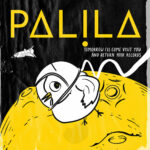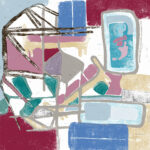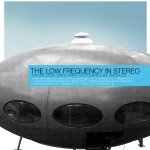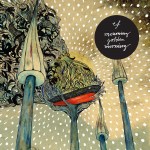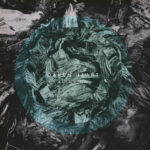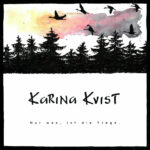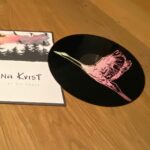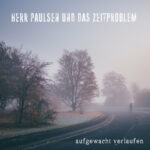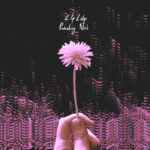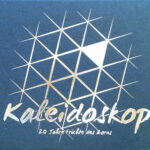 …zilp zalp, karina kvist, Антенна, früchte des zorns, probably not, palila, herr paulsen und das zeitproblem and more, plus a new amid the old wounds video!
furthermore to clear some storage space and help fund upcoming releases  a few hundred records (some merch as well) are on sale, mostly 30-40% off, for now it's everything that has been added to the shop in the year 2016 (busy year, fyi…). the shop doesn't offer a way to filter for items on sale, so you will have to browse a little, maybe you'll find something you'd have never thought of… sale ends december 31st.
from another mother – atatoa LP
The song arrangements are characterized by multi-rhythmic grooves, sudden breakdowns, active dynamics, all covered with melodic guitar and vocals, influenced by the indie rock of Biffy Clyro, the math structures of The Dillinger Escape Plan and the energy of And So I Watch You From Afar.
palila – tomorrow i'll come visit you and return your records LP
From calm grooves and Neil-Young-references through lighthearted grunge patterns up to their post-punk airiness which reminds one of Built to Spill, Urge Overkill or Wilco.
the low frequency in stereo – s/t LP
The self titled first album is a pure instrumental record.
Pure and energetic, with beautiful soundscapes that establish their trademark "catch & release" style of building tension to explore and release by their own rules. While a bit shy by the band´s later standards, many of it´s tracks are still on the bands live set serving as a constant reminder of the qualities of the first album.
An instant classic.
the low frequency in stereo – travelling ants who got eaten by moskus LP
The second album "Travelling ants who got eaten by moskus" took on a different direction. While building on their post-rock fundations, there is a hunger for new styles and sounds that push the songs into indie-rock territories. The tracks are dirtier, bolder and introduce vocals to the mix, including the untamed "Man don´t walk" which became a hit on the european alternative scene.
The obvious differences between these records are undermined by the strong and carachteristic sound that makes The Low Frequency in Stereo so special.
zinnschauer – das zimmer mit dem doppelten bestand LP
Zinnschauer sing, shout, speak about responsibility, about growing up and about the ratio of the generations. They call it Fairytale-Emo: Death-Folk meets orchestral indie.
ef – mourning golden morning 2xLP
It's a revisit to the strengths of Mogwai, the tones and soundscapes of Explosions In The Sky, and the more successful vocal inclusions in the genre – a distant Sigur Ros comparison is fair, though more in line with The Album Leaf and recent Eluvium
früchte des zorns – kaleidoskop (20 jahre) 2xLP
This radical left anarchist antifolk triple from Berlin celebrates its 20th anniversary with this beautiful double vinyl compilation including 19 of their most important and remastered songs of the band's history. Comes in high quality printed cover, on white vinyl and with extensive inlay.
zilpzalp / probably not split LP
melodic and influenced by 90s emotional Hardcore vs rough and melodic Post Hardcore
Антенна (antenna) II LP
punky garagy screamy emo-indie with german lyrics
one-sided LP on black vinyl
herr paulsen und das zeitproblem – aufgewacht verlaufen LP
emo punk with german lyrics
karina kvist – nur was, ist die frage. 12″
Auf fünf Tracks prügeln und schreien sich Karina Kvist die Seele aus dem Leib und treffen mitten ins Herz. Man fühlt sofort mit den Protagonisten und sehnt sich nach einem erfüllenden Moshpit. Bei aller vorhandenen Aggression schwingt auch immer ein Prise Gefühl mit, und genau das macht guten Screamo-Punk aus.
oaken heart – alluvium LP
blackened sceamo with sludge and hardcore influences from Leipzig.
also amid the old wounds' video to the song 'a friend in need' from the recently released split LP with you could be a cop has been released on youtube, check it out!