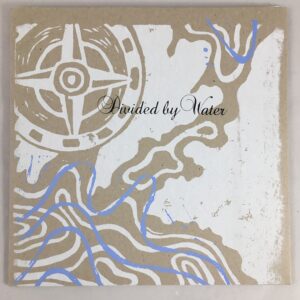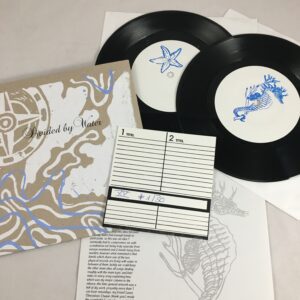 I'm not actually celebrating and there will be no explicit release for this occasion this time but 2022 marks the 15th birthday of time as a color, so I made this super limited edition of the divided by water compilation. it comes in 3-color screenprinted jackets and includes the same inlay and handstamped labels as the common variant. also comes with this cassette inlay from the 90s that reads "XV" and is hand numbered out of 30
STREAM AND ORDER 7″ HERE
also I got in some very nice records from france from emergence records:
angry silence – strange times call for strange measures LP
Honest post-punk from Brittany. Jangly and abstract timing with sweet hooks like SWELL MAPS .
ostavka – discography CD
Complete discography of this post punk band from the bretagne. 15 songs from their entire existence, two singles, LP and demo cassette.
tromblon – je me fiche d'être français LP
great dark screamo with atmoshperic bits from france
children – 25/02/2000 nancy LP
french hydra head style hardcore from tarbes, france. 6 songs with an unbroken cover
apologize – blind love & rockets LP
french dc hardcore from paris, france with members of kromozom 4, burning heads, krull, l'infanterie sauvage, komintern sect, one of the first bands in france who claimed influence by dc hardcore, such as fugazi, gray matter, rites of spring, dag nasty.